3 hotels are the official partners of the FEPS2015 with the special price offers for the congress participants:
   A 4 star hotel Europa Royale Kaunas is  located in the center of the city. It offers a wide range of services, 91 comfortable hotel rooms, 8 conference rooms suited for business meetings and banquets, free parking, Wi-Fi internet. The hotel restaurant offers a unique cuisine and friendly staff.
Please make a reservation at this hotel by filling reservation form: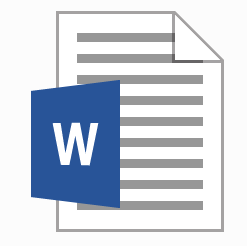 Europa Royale Kaunas reservation form
    A 4 star hotel "Kaunas"  is located in Liberty al. This is the ideal place for those who come to Kaunas on business or leisure. Located near the main cultural, commercial and financial facilities, and to the old town just a few minutes. There are hundreds of details that are unobtrusive but create real comfort. Inside the hotel is quiet and cozy as the construction of a new building, the designers and builders have been tasked to reduce audio bandwidth to a minimum.
Please make a reservation at this hotel by filling reservation form: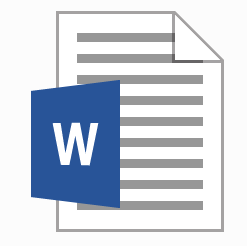 Hotel Kaunas reservation form
    A 4 star hotel Park Inn by Radisson Kaunas is located near a variety of attractions. Each of the 206 thoughtfully equipped rooms features upscale amenities like plasma television, heated bathroom floors and Free Wireless High-speed Internet. Guests enjoy delicious European cuisine at the on-site Restaurant Diverso. The Ginger Bar, also located on the premises, is a lively and refreshing place to meet with friends and colleagues for a drink. Additionally, the Olympic Casino and the Spa Sauleja are both located at this hotel in Kaunas, making it a premier spot for holidays.
Please make a reservation at this hotel by filling reservation form: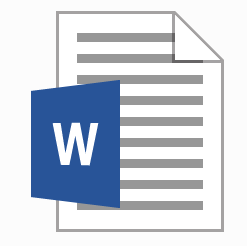 Park Inn reservation form
Other accommodation options:
4 stars hotel DANIELA is located in the very heart of the city, next to the main pedestrian street Laisves Avenue. There fore the cultural life an places of entertainment of the city – everything is within touch. The famous cultural center is introduced by museums, galleries and historical buildings. Shops, cafes and restaurants invite you to enjoy life in Kaunas.
New business class four stars hotel and restaurant "Daugirdas" is situated in the very Old Town of Kaunas, in a restored XVI – XIX century building, 50 m from the Town Hall, in the confluence of the biggest Lithuanian rivers. It's only several steps to the visitable places and significant historical monuments (town symbol – Town Hall square, Gothic monument – Thunder House, church of Vytautas the Great, Kaunas castle, museums, town centre with the famous Liberty Avenue).
Amberton Cozy hotel (28 rooms) is situated in the heart of the Old Town, surrounded by historical and architectural monuments, just 30 meters away from City Hall and Square. Cafes, pubs and shops are situated close by. Not far from the hotel, it is possible to admire the junction of the region's 2 largest rivers Nemunas and Neris. You can reach the centre by foot in 10 minutes. Nearby, there is Laisvės Square, a pedestrian street where shops and cafes are located.
"Perkuno Namai" ( The House of Thunder God ) is the first privately operated hotel owned by our family in Kaunas, Lithuania. We are sure you will find our hotel the right place to stay when travelling by car to or from Western Europe. Opened in 1994, it is situated in a tranquil and prestigious neighborhood bordering the oldest oak forest in Europe.
The first hotel in Lithuania, belonging to the worldwide International Best Western Hotel chain – the Best Western Santakos Hotel is situated at the merging point of the centre and the Old town – in a calm J. Gruodžio street. In the authentic 100 years old building you can find a comfortable, luxury and elegant interior.
Enjoying a quiet location in the Zaliakalnis district, the Sfinksas hotel is only a 15-minute walk from the centre of Kaunas. It offers an indoor pool and free Wi-Fi access. All rooms at the Sfinksas are air-conditioned and offer satellite TV, a minibar, and allergy-free bed linen. The restaurant serves international cuisine, traditional Lithuanian food, and a selection of vegetarian dishes. It has an elegant garden terrace with a fountain.
Algiro Hotel is a new, modern 3 star hotel in the heart of Kaunas city that offers spacious, air-conditioned rooms and suites, with a flat-screen cable TV, free of charge local calls, free Wi-Fi throughout and free secure parking.
Ibis Kaunas Centre hotel is located in the centre of Kaunas, within walking distance to the historic Old Town, close to Railway and Bus Stations and easy access to the International Kaunas Airport.
CENTRE HOTEL Nuova — is a new three-star hotel situated in the very heart of Kaunas city. Located in the quiet surroundings on the green slope of Zaliakalnis hill the hotel yet is very close to the city's main artery — Savanoriu Avenue. Six-storey hotel offers 28 cosy and comfortable rooms. CENTRE HOTEL has a little coffee-shop were you can enjoy warm and welcoming atmosphere. Two conference halls of the hotel can accommodate up to 100 persons at a time.
METROPOLIS HOTEL  
The Hotel Metropolis, with its history, is one of the most well known hotels in Lithuania. Its location in the very heart of the city centre, just off "Laisves Aleja", makes it the ideal choice for tourists & business travellers. The old town, museums, art galleries, restaurants, cafe's, Kaunas sports arena, nightclubs & Akropolis shopping centre are all easy walking distances.
Magnus Hotel 82 guestrooms that all have plasma screen TV with pay TV options, telephone. Rooms for smokers, disabled people and people with allergies are available. A stylish bar with a panoramic terrace on the 9th floor of the hotel. This is one of the best panorama bars in Kaunas (seating up to 30 guests). Guests will be able to enjoy fabulous views, fragrant coffee, and cocktails.
The hotel "Alanta" was opened in 1997. It is located in Zaliakalinis residential area, in a quiet street, 300 meters from the main city street, Savanoriu avenue. For your convenience, each room accommodates a writing- desk, sitting-room furniture, a mini bar, a telephone, Internet access, a TV set, satellite TV, a spacious bath room with a shower cabin, and a hair dryer.
The name of Babylon mostly is linked with a Bible story about the tower of Babel which was built by people led by Adam in order "to reach unto heaven" in the hope of being equal to God. The Lord came down and confounded their tongues so that they all spoke in different languages and could not understand each other. So, as the Bible says, from that moment there were different languages on the Earth.
Apple Economy Hotel is located in Kaunas Old Town area and can host up to 32 guests in 14 double rooms. The hotel was designed according to special "apple" project purpose of which was to create cosy and cheerful atmosphere away from home.
"KAUNAS CITY" – is a brand new tourist class 2 star hotel, located in Laisvės avenue, in the very center of Kaunas city. For your convenience cafe and bar PRESTO as well as grocery store IKIUKAS have been established on the ground floor. The hotel offers 44 large rooms, wireless Internet connection, 24 hour reception, elevator, taxi services and other facilities. The newest technologies were used in designing the building; historical building of province governorates merges into a two-storied superstructure with glass showcases allowing for the guests to overview the famous sight of the city – Laisvės avenue – from their rooms.
Sandija Motel was opened in 1996, up to 55 guests may stay in the Motel at the same time. The Motel offers 2 single, 18 double (with double bed), 3 twin rooms (with two separate beds) and 3 suites, including one with a bath and shower cabin, also smoking and non-smoking and adapted to disabled guests. For the convenience of our guests, we also offer a secured parking place.